The Story Of Bob Mazur: The Agent Who Infiltrated Pablo Escobar's Drug Cartel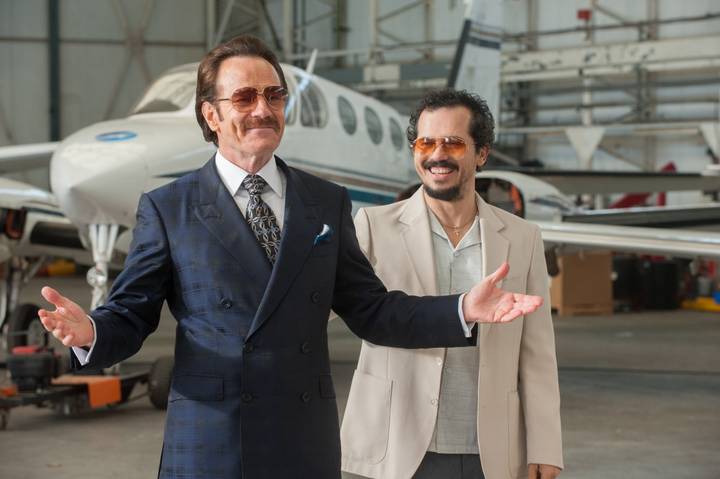 There's a new film coming out today about Pablo Escobar. It's called The Infiltrator and apparently it's an adrenaline-filled drama directed by Brad Furman (The Lincoln Lawyer, Runner Runner).

In the film, Federal agent Bob Mazur (Bryan Cranston of Breaking Bad fame) goes deep undercover to infiltrate Escobar's drug trafficking scene which is plaguing Colombia. Teamed with impulsive and streetwise agent Emir Abreu (John Leguizamo) and a rookie agent posing as his fianceé, Kathy Ertz (Diane Kruger), Mazur befriends Escobar's top lieutenant Roberto Alcaino (Benjamin Bratt).
You can watch a world exclusive clip from the film here...
Video credit: Warner Bros
The story of the film follows US Customs agent Bob Mazur, who posed as a wealthy businessman in the 1980s to get tight with drug lords, including Escobar. It is a pretty epic tale.
Pablo Escobar; Image Credit: PA Images
Mazur was a federal agent who worked for the IRS, the United States Customs Service and the Drug Enforcement Agency. In the mid-80s, he infiltrated Escobar's Colombian drug cartel for two years. He did this by pretending to be Robert Musella, a money-laundering, mob-connected businessman from New Jersey.
The entire 'Musella' personality, life and career was created from scratch as a rouse to allow him to infiltrate the gang.
Image credit: Warner Bros

"My role was to come across to the cartel as a credible money launderer," Mazur told CNBC. "Well, in order to do that, I had to be embedded in real businesses. So, over a period of 18 months, we put the undercover operation together. I used informants and concerned businessmen to get into real businesses. So, when I met with the cartel, they knew that there was an investment company. I took them to it."
He would entertain his drug traffickers and corrupt bankers at exclusive clubs and restaurants around the world, throwing lavish events in order to lure them into the trap.
"It was pretty eye-popping for people in the financial underworld to be with somebody who could take them right onto the floor of the [stock] exchange," Mazur told CNBC.
Although Mazur never met Escobar in person - it would have been too dangerous to fly to Colombia - he did become close with Roberto Alcaino, who was Escobar's number two. He also made connections with drug lords across the world.
The eventual sting saw 100 drug operatives and dirty bankers prosecuted. The bust happened at a bachelor party for a fake wedding planned for Mazur and another undercover agent. The guests/suspects were invited into taxis, thinking they were heading to a bachelor party, only to instead be arrested.
Image credit: Warner Bros
In a book looking back on the operation, Mazur wrote: "We were deeper inside the cartel hierarchy than any undercover agents had gone before, and we had made the only covert entry ever into a $40 billion bank operating as the world's largest money-laundering machine."
More than 3,100lbs of cocaine were seized and $600 million was collected back in fines.
You can watch the full story of the bust in The Infiltrator which is released in cinemas today (16th September).
Featured Image Credit: Warner Bros