A real-life Squid Game was held last night and it looked incredible - and, thankfully, much less deadly. Watch footage from the event here:
The event was held last night at the Korean Cultural Center (KCC) in the United Arab Emirates, and featured a number of games from the South Korean Netflix series, which sees indebted citizens compete in a series of children's games, with a huge cash prize on offer for the winner... and death the price for losers.
Luckily, yesterday there was no death on the cards for competitors, who were able to enjoy the thrills of various challenges without panicking too much about their fate.
A listing for the event on the KCC's website said: "To match up to the world-wide popularity of 'Squid Game', the Korean series on NETFLIX, Korean Cultural Center in the UAE has organized an event that you can also enjoy the games played in Squid Game.
"Join in and enjoy the games with us at KCC Squid Game Event. Do not miss out your chance to win the prizes!"
With two sessions, each involving just 15 contestants, tasks from the show included the 'red light, green light' game, the dalgona candy challenge, the marbles game and the ddakji game.
Speaking ahead of the event, KCC Director Nam Chan-woo told local media outlet Khaleej Times that participants would be dressed in t-shirts bearing the show's logo, while event staff would be donning those iconic pink circle, triangle, and square costumes worn by guards in the show.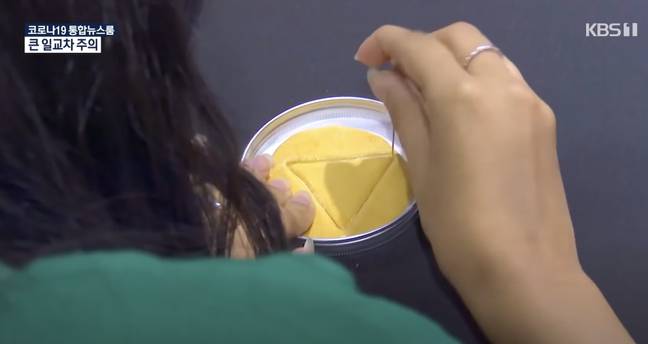 In another interview with Insider, Nam said the event was being held to introduce Korean culture and the childhood games Koreans play to the people of the United Arab Emirates.
Nam said: "Just as K-Pop gained worldwide popularity through YouTube in the 2010s, I think platforms such as Netflix would be a channel for the global spread of Korean video content such as dramas and movies.
[...] "The games played in the Netflix series are popular amongst children in Korea and remind Korean adults of nostalgic childhood memories. But similar traditional games are played by children here in the UAE, too.
"I hope the global popularity of 'Squid Game' will be an opportunity to spread other aspects of Korean culture, too, such as Hangeul, taekwondo, as well as K-dramas and movies."