Squid Game star O Yeong-su has revealed how the global popularity of the hit Netflix show has completely changed his life, saying he feels like he's 'floating on air'.

The 77-year-old actor features as the show's aging underdog Oh Il-nam, aka Player 001, a character who became a firm fan favourite amid the various twists and turns of the season's nine episodes - winning hearts as he smiled his way through deadly challenges.
And with Squid Game now officially Netflix's most-watched series, it seems the success has come as a bit of a shock to the veteran actor, who started out in theatre in the 1960s.
Appearing on an episode of the South Korean TV show How Do You Play?, O explained how much his life has transformed in the weeks since Squid Game made its debut.
He said: "I feel like I'm floating on air. It makes me think, 'I need to calm down, organize my thoughts, and hold myself back right now.'
He continued: "So many people have been contacting me, and because I don't have a manager to help me, it's hard for me to handle the volume of calls and messages I've been receiving.
"So my daughter has been helping me.
"Things have changed quite a bit. Even when I go out to a cafe or somewhere like that, I now have to be aware of [how I appear to others]. It's made me think, 'Being famous is tough, too.'"
The premise sees indebted citizens compete in a series of children's games, with a huge cash prize on offer for the winner, and death the price for losers.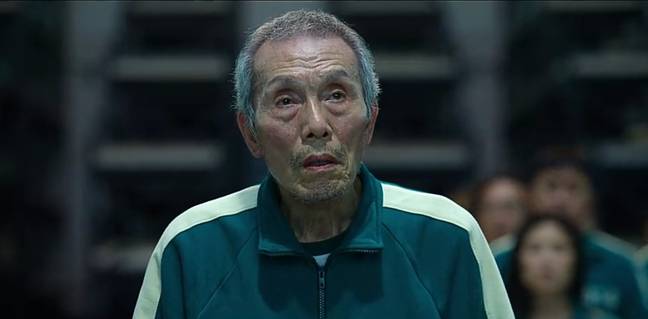 O also reflected on his own personal philosophy about competition, saying: "Our society often only acknowledges first place, as if everyone else doesn't matter.
"As if only first place exists, and second place is meaningless.
"But even though second place lost to first place, second place also beat third place. So everyone is actually a winner.
"That's why I think a true winner is someone who is working hard at the things they want to do and attempting to reach a certain state on the inside. I feel like that kind of person is a winner."
He also said he didn't have any 'grand ambitions', adding: "Big or small, I've received a lot of things while living my life. Now, I want to leave behind those things that I've received.
"To put it simply, let's say you go to a mountain and see a flower. When we're young, we pick the flower and take it for ourselves.
"But by the time you reach my age, you leave it there exactly as it is, and you go back to see it again later on.
"It's the same with life. Leaving things exactly the way they are. It isn't easy."