Lad Gets Sick Reply From ASOS Customer Services After Complaining With Eminem Lyrics
My last experience with someone from customer services involved me being transferred on the telephone four times, only to be given the number I initially rang and told that they would be able to deal with my problem.
Customer services in most places needs to be renamed 'We're here to piss you off, not help, YOU IDIOT!!!'.
However, on this occasion we'd like to tip our hats to customer Jay Whalley and ASOS' customer service woman Rianna for managing to deal with a complaint in an amicable and entertaining way.
Jay Whalley, from Preston, didn't want to just have a moan so he sent ASOS a complaint by way of Eminem lyrics, changing the words from Stan ft. Dido, to fit his complaint...
Probably expecting some sort of bollocks automated response with a contact address on it, he actually ended up receiving this in response...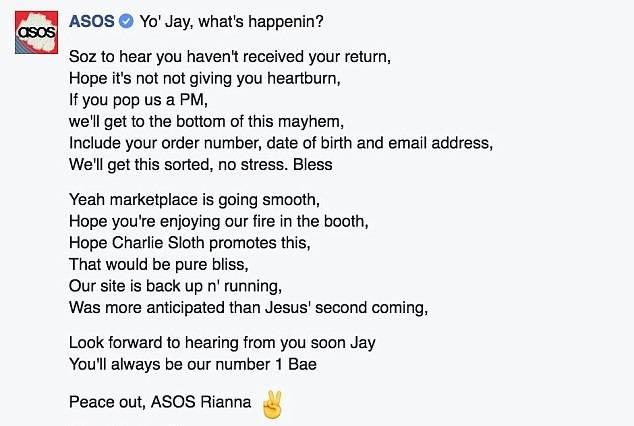 It's a shame Rianna didn't try and use Stan's reply verse from the actual song. Or maybe she did and just couldn't do it.
Either way, good to see them both bringing smiles to faces. It's a dark world out there lads so enjoy the little things.