​Aussie Man Recreates Krispy Kreme Doughnuts At Home And Shows You How
An Aussie man has managed to recreate the iconic Krispy Kreme glazed ring doughnut at home, and has shared the recipe online so that others can follow suit.
With many countries across the globe currently under lockdown due to coronavirus, most of us haven't been able to get hold of our favourite fast food staples.
But while it'd be easy to mope around at home mourning the (temporary) loss of our Big Macs or foot-long Subways, one man is helping us turn that sorrow into inspiration, having shared a series of DIY recipes.
Rob Nixon runs Nicko's Kitchen, where he posts videos showing you how to make well-known treats at home, including one that you'd assume would be pretty tricky: the Krispy Kreme glazed ring doughnut.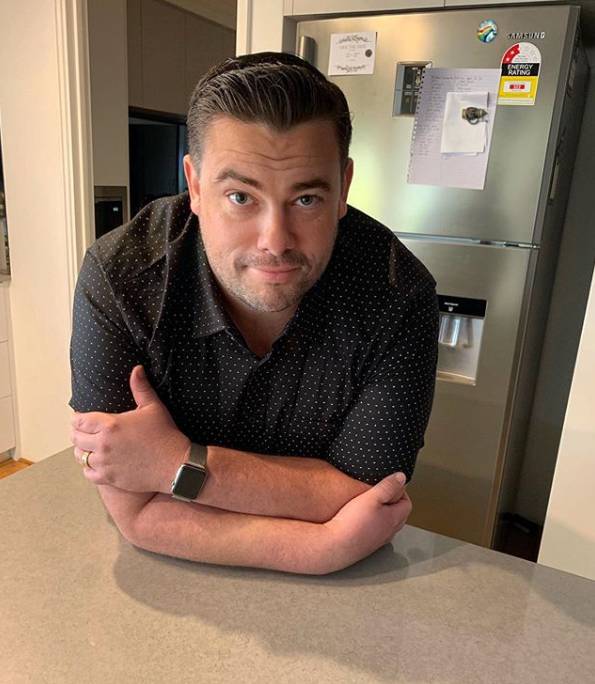 Turns out it's not that difficult to master, as his one-minute TikTok video proves.
For the doughnuts, you only need a handful of store cupboard ingredients, including milk, sugar, eggs, self-raising flour, butter, dried yeast and some nutmeg.
Simply mix the doughnut ingredients together into a sticky dough and knead. Once you've shaped them, they're then ready to fry on each side.
For the glaze, combine icing sugar, water and vanilla extract, then ice both side of the doughnuts before leaving to dry.
While it's Rob's TikTok video that has gone viral, having racked up more than 786,000 views, there's also a longer-length YouTube video if you're after a little more in-depth help.
In fact, he's got a whole range of recipe videos you can try out at home, from the Burger King Whopper, the Subway Meatball Sun (and the cookies!), McDonald's French fries and more.
Encouraging others to get involved, Rob, from Perth, Australia, told LADbible: "Sure it's easier to get takeaway but when you recreate it at home for your mates or that someone special it'll leave a lasting impression!"
Let's all bring some positivity, support and fun to anyone who might find themselves in isolation as a result of the coronavirus spread. Need some entertainment? Join Isolation Nation: https://www.facebook.com/groups/coronasupport/