​Mum Heartbroken After No One Shows Up To Son's Sixth Birthday Party
A mum was left 'heartbroken' for her son after no one showed up to his birthday party, saying he 'deserves better'. Watch her TikTok video here:
TikTok user @dawners86 had thrown a birthday party for her son JJ, setting up decorations and food at a park for their 22 guests.
However, she was devastated when nobody turned up, leaving JJ to play by himself.
Panning across the table, the mum - whose bio says she's a personal trainer and early childhood educator - told viewers: "So we're sitting at the park for JJ's birthday party, we got everything ready, his party started half an hour ago.
"He had literally zero people show up for his birthday. My poor little man."
She also lifted the camera up to show her son playing alone near the swings.
While @dawners86 acknowledged that we're still in the midst of a pandemic, meaning some people may not have felt comfortable attending a birthday gathering, she did point out that coronavirus restrictions had lifted in her area, and they had chosen an open space outdoors to host the party.
In the video's captions, she added: "Out of 22 invites... no one came... I know it's a pandemic, but it is a park, and we have reopened in my province.
"Sorry the video is shaky, I am so upset for this poor guy. He deserves better. He's amazing."
After being posted just two days ago, the heartbreaking video went viral - racking up 2.8 million views, more than 483,000 likes and thousands and thousands of comments.
In fact, the outpouring of love for JJ was so huge that his mum later hopped back onto TikTok to say they'd been inundated with offers of gifts - asking well-meaning followers to donate them to a children's hospital if they wanted to help in any way.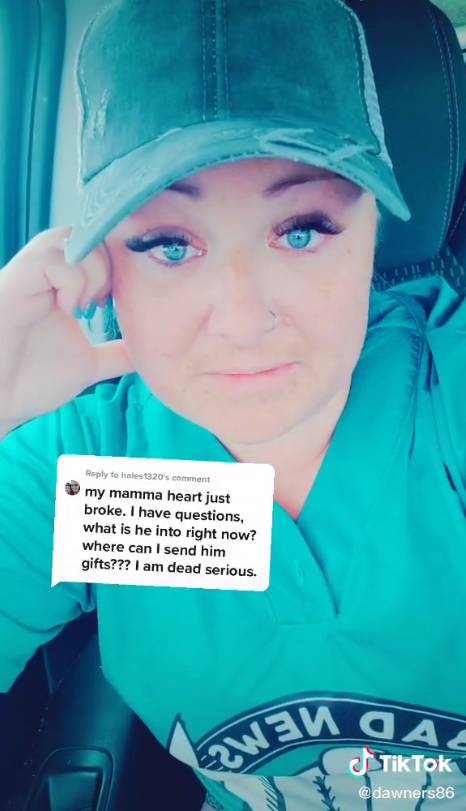 She said: "All the comments and offers to buy JJ presents - they are greatly appreciated. But JJ doesn't need any toys, he just asked very politely if you guys would send any extra gifts to the children's hospital closest to you.
"He has toys, he just wanted to spend time with friends."
@dawners86 also explained in a later video that she tried rallying relatives and family friends, calling around to see if anyone could make it at such short notice to help them celebrate with JJ.
In the end, two sets of parents arrived to help get the party going, with one even presenting JJ with a homemade cuddly toy as a birthday gift.