Lil Uzi Vert has once again defended himself over his decision to get a $24 million (£17.4m) diamond implanted into his forehead, the latest and probably most ridiculous of his infamously extravagant jewelry purchases.
Sticking a multi-million dollar stone right onto his bonce was never going to unnoticed and the XO Tour Llif3 rapper has caused critics to react in shock at the risky body modification.
Lil Uzi has been defiant about the move, though, and in his latest tweets wrote: "THIS IS FASHION," before adding: "I never cared about judgmental people on this earth."
THIS IS FASHION :two_hearts:

- Uzi London :earth_americas:☄️:two_hearts::registered: (@LILUZIVERT) February 5, 2021
Lil Uzi - real name Symere Bysil Woods - had been forewarning his social media followers that he'd be undertaking the strange piercing for some time, at one point referencing celebrity jeweller Elliott Eliantte in a post that read: "I've been paying for a natural pink diamond from Elliot for years now.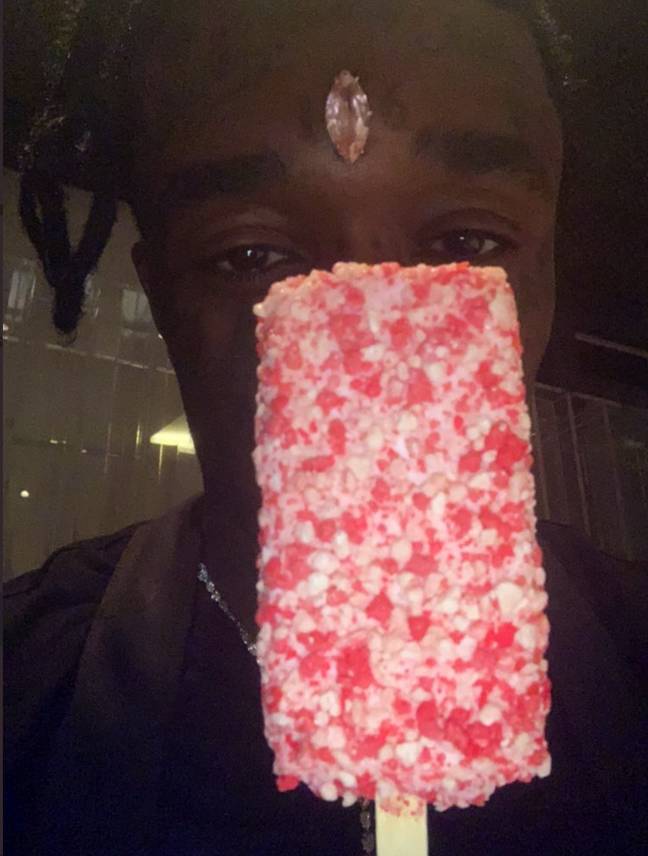 "This one Stone cost so much I've been paying for it since 2017. That was the first time I saw a real natural pink diamond. A lot of M's in my face."
To really ram home the luxury of the diamond he was going for, the rapper then retweeted a post that said the pink diamond was worth $24 million and between 10-11 carats.
The 'That Way' artist added it was going to cost more than 'all my cars together, plus home'.
"Yes my Bugatti can't even pay for it ... all my cars together, plus home, this took so long now I can get this money," he added.
After finally going through with the modification this week, Lil Uzi has understandably drawn some pretty strong reactions to it.
"That jeweler is laughing to the f***ing bank," one Twitter user tweeted.
Another added: "Idgaf what people say.. this is not 'being different' it's being extra and unnecessary."
The price tag was understandably a source of criticism for many in a time where people are being stretched due to the ongoing pandemic. One social media user said: "Millions are starving to death and being kicked from their homes meanwhile 24 million dollar face diamond."
Lil Uzi wasn't without his defenders though, with one tweeting: "Look how happy he is tho. Mans livin his best life."
We have to admit that he does indeed look happy with his decision.
Asked by one follower why he didn't just get a diamond ring, the rapper responded: "If I lose the ring yeah U will make fun of me more than putting it in my forehead ha ha jokes on you ha ha ha ha ha ha ha ha... And yes I do have insurance."
So there you have it folks, it seems like the lockdown piercing of choice is a diamond so expensive that several small countries probably couldn't afford it.
But as long as Lil Uzi's happy, that's all that matters, right?