Dave Chappelle Responds To Criticism Over 'Transphobic' Netflix Special
The comedian has been heavily criticised for jokes about the LGBTQ+ community during 'The Closer', which landed on the streaming site this week.
Some have called for the show to be pulled and for Netflix to apologise for allowing it to be aired.
However, when he was asked about the upset his comments had caused, Chappelle didn't seem too bothered by it all.
After a hoard of paparazzi surrounded him while leaving a club in Hollywood, the 48-year-old said simply: "Dumbass questions."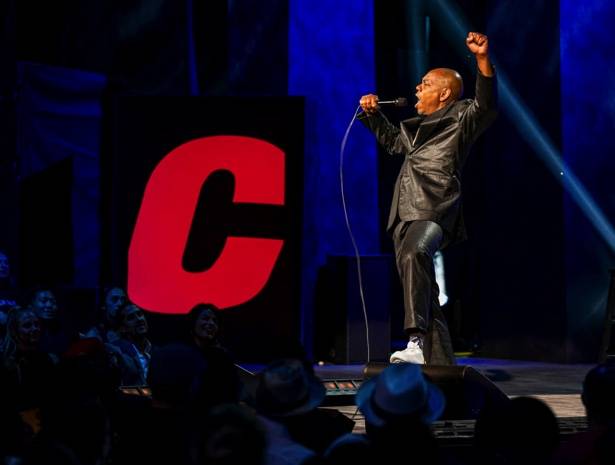 During the special, Chappelle said that he supported J.K. Rowling, who has also been criticised for her comments about the transgender community.
At one point, he says: "They cancelled J.K. Rowling, my God. Effectively, she said gender was a fact, the trans community got mad as s**t, they started calling her a TERF.

"I'm Team TERF. I agree. I agree, man.
"Gender is a fact. Every human being in this room, every human being on earth, had to pass through the legs of a woman to be on earth. That is a fact.
"Now, I am not saying that to say trans women aren't women, I am just saying that those p*****s that they got ... you know what I mean? I'm not saying it's not pussy, but it's beyond p***y or impossible p***y. It tastes like p***y, but that's not quite what it is, is it? That's not blood. That's beet juice."
He went on to say that 'people who watch my specials would know that I never had a problem with transgender people'.
Chappelle also makes reference to rapper DaBaby, whose career fell off a cliff earlier this year when he made a series of homophobic remarks during a gig in July this year.
However, Chappelle asks why was he not cancelled back in 2018 when he admitted to shooting and killing a man in a supermarket.
The National Black Justice Coalition (NBJC) has since put pressure on Netflix to pull the show.
NBJC executive director David Johns said in a statement to Deadline: "It is deeply disappointing that Netflix allowed Dave Chappelle's lazy and hostile transphobia and homophobia to air on its platform.
"With 2021 on track to be the deadliest year on record for transgender people in the United States - the majority of whom are Black transgender people - Netflix should know better.
"Perpetuating transphobia perpetuates violence. Netflix should immediately pull The Closer from its platform and directly apologize to the transgender community."

GLAAD, an American non-governmental media monitoring organisation that helps the LGBT community, was also angered by some of Chappelle's punchlines.

The organisation tweeted: "Dave Chappelle's brand has become synonymous with ridiculing trans people and other marginalized communities.
"Negative reviews and viewers loudly condemning his latest special is a message to the industry that audiences don't support platforming anti-LGBTQ diatribes. We agree."