​Men Spotted Outside London Stations 'As Punishment For Cheating' Spark Anger
A stunt believed to be an ad campaign for a dating app has been criticised online after a number of men were seen outside London tube and train stations holding a large sign that said they'd 'cheated' on their girlfriend.

The signs appeared at several locations in the capital yesterday, with men holding a cardboard sign that led the public to believe that he had been unfaithful, and that their punishment was to quite literally wear their shame in a busy space.
Each sign, written in identical text, said: "I cheated on my girlfriend on Thursday and this is my punishment."
After seeing the strange signs yesterday, many social media users posted photos online, including someone who clocked a man with a sign outside Liverpool Street Station.
In a tweet that has since racked up more than 54,000 likes, they wrote: "Absolute scenes at Liverpool Street this morning."
Someone else posted a photo of another man, writing: "And Victoria."
A third tweeted yet another snap, saying: "Bank Station... Must've been some crazy Thursday night."
After the images began to circulate online, some people started speculating that it was a clever advertising campaign from dating app Thursday - the 'y' on the sign stylised in the same way that the app does, with a chunk missing.
The app also commented underneath one viral post: "We do not condone cheating."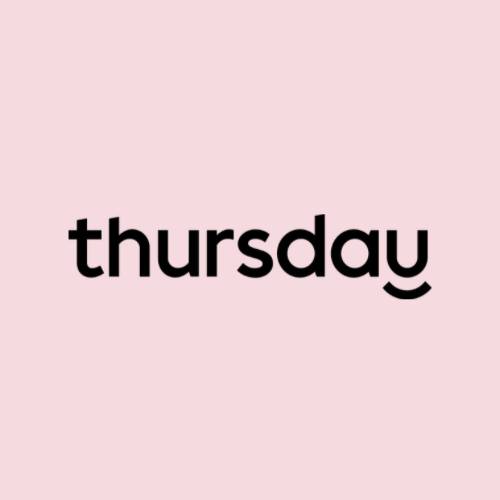 Replying to the comment from the app, one person wrote: "Then this is one weird ad campaign @thursdaydating."
Another said: "But you're perfectly happy advertising your app as a way to facilitate cheating on your partner?"
A third said: "Yet your whole campaign concept is based around it."
Some people, meanwhile, believed the campaign was pretty effective, with one person tweeting photos of the sign and saying: "Well played @thursdaydating. Well played..."
Once again, the app responded: "We do not condone cheating," a tagline that it ended up sharing multiple times on Twitter yesterday.
The app, which was co-founded by entrepreneurs George Rawlings and Matt McNeill Love, aims to tackle 'dating fatigue', with an official description saying: "People are spending too much time on dating apps. Not only is the whole experience underwhelming, but pressure to find 'the one' is boring."
Every Thursday, the app goes live from 0.01am until midnight, giving members a one-day window to get in touch with matches to organise a date for that evening.
Last month, the company was forced to apologise after sending a push notification that told users: "Sleep well... Guess you're sleeping alone tonight."
Sharing a screenshot of the message, TV critic and broadcaster Scott Bryan wrote: "Wow this dating app can go to hell."
The app later issued an apology, telling users in another push notification: "We got a notification very wrong last night. We're here to empower singles, not shame them. We're sorry."
LADbible has contacted Thursday for comment.