​Christian Bale Says He Can't Keep Yo-Yo Dieting For Film Roles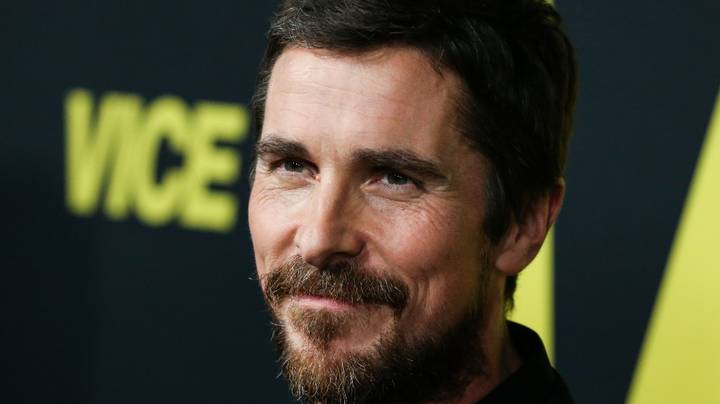 Christian Bale is known for pushing his body to the extreme for film roles, having famously shed 62 pounds for his role in 2004 psychological thriller The Machinist and, most recently, piling on over three stone to portray George W Bush's former Vice President Dick Cheney in Vice.
But Bale has now said the yo-yo dieting may have to come to an end, as death is 'staring' him in the face.
Speaking to the Sunday Times' Culture magazine, he said: "I can't keep doing it. I really can't. My mortality is staring me in the face."
He also admitted he felt like a bit of a 'tit' when Gary Oldman told him he hadn't gained any weight to play Winston Churchill in The Darkest Hour, which landed him the Best Actor Oscar last year.
"By this time I'm 20lb in," explained Bale, who's tipped for an Oscar at this year's Academy Awards ceremony.
"I said, 'Wait - none?' I felt like such a tit, but I thought, 'I'm on this road; I'm going to keep going.'"
Mind you, even if his extreme commitment to the role doesn't see him win an Oscar, at least one member of his family appreciated it.
Bale continued: "My son loved the tummy. He would just bounce up and down on that a lot and headbutt it and bounce off it and fall to the floor."
One of the roles the 44-year-old is most well-known for is that of Trevor Reznik in The Machinist, which saw Bale lose so much weight it started to affect him physically and emotionally.
He told the Guardian: "It's an amazing experience doing that. When you're so skinny that you can hardly walk up a flight of stairs... you're, like, this being of pure thought. It's like you've abandoned your body.

"That's the most Zen-like state I've ever been in my life. Two hours' sleep, reading a book for 10 hours straight without stopping ... unbelievable. You couldn't rile me up. No rollercoaster of emotions.
"As soon as you start putting the food back in your stomach, the rollercoaster comes back."
However, shortly after filming The Machinist, he then picked up the role of Batman in Batman Begins - with only six months to get back into suitably bulky shape.
Taking on a high-protein diet and a regime involving heavy-core, plyometrics and resistance training, Bale managed to pack on a whopping 100 pounds... only for director Christopher Nolan to tell him he'd put on too much weight, ordering the actor to drop 20.

Yeah, I'd be done with all that shit if I were you as well, mate.