Ford Drivers Are The Worst In The UK Based On Penalty Points, Study Finds
Ford drivers are the worst in the UK based on penalty points, a study has found.
The research found that 44.6 percent of Ford drivers had points on their licence, more than any other brand of car owner.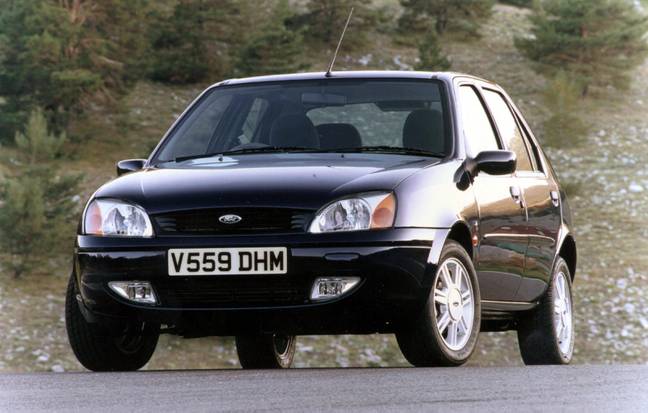 Automotive retailer Peter Vardy surveyed 2,000 motorists and found that Ford drivers rated themselves as 7.3 out of 10 in terms of their driving ability, while rating other drivers as only six out of 10.
This feeling was mirrored by every brand of car driver, with only Smart car drivers rating their own ability as equal to that of other motorists, with a score of 6.3 out of 10.
The study also found that BMW drivers were most likely to commit speeding or reckless driving offences, while Vauxhall drivers (specifically grey ones) are statistically the safest, with the least amount of penalty points on average.
In terms of sex, the study found that men were 10 percent more likely to have been caught speeding than women, yet men rated their abilities more highly - with men scoring themselves an average of 7.25, compared to the 5.87 self-assessment average of women.
Claire Rogan, digital marketing manager at Peter Vardy, said the disconnect between motorists' driving records and rating of their own competency is cause for concern.
She said: "Taking proper due care and attention when behind the wheel should always be at the forefront of our minds when in control of a car, so it is surprising to see our research indicate that over half of British drivers have been penalised for driving offences.
"Whether you have just passed your test, or have been driving for years, it is important to not allow your own perception of your driving skill to cloud your judgement.
"The research shows that, on average, UK drivers perceive their own driving skill level as higher than those around them, which when combined with the number of drivers admitting to having penalty points on their licence, indicates that we may not be quite as attentive behind the wheel as we'd like to think."
A Ford spokesperson told LADbible it encouraged all customers to drive its vehicles safely.
He said: "Safety is a key priority for Ford, and we encourage our customers who use Ford vehicles and services to do so in a safe and responsible manner, and to comply with any legal requirements."